Register at the school office by April 14
For more information ask at the Darwin School office or call Sones de México at (773) 728-1164
OBJECTIVES:
These Saturday classes will
1. Enhance the school's orchestra program and get students ready to perform at least three traditional pieces from Mexico by the end of the year.
2. Integrate music education with lessons about Mexican history, geography and language in the overall instruction plan and give students a deeper understanding of the cultural context where this music comes from.
3. Create opportunities for parent involvement. Parents who wish to work closer with their children can sign up for class with their children, learn music and dance together, practice as a team at home, attend free seminars about Mexican music and culture, and become more engaged in their children's overall education.
INSTRUCTION PROGRAMS
1. PRIMARY CURRICULUM (weekly): every student gets two-hours of music and/or dance instruction on percussion, violin, clarinet, dance, and/or jarana guitar. Every student gets 30 minutes of warm-up exercises and 30 minutes of ensemble performance every Saturday.
According to the preferences checked in the registration form and th teacher's recommendation, students will be placed in one of three courses:
(a) Mexican violin and jarana guitar
(b) Mexican clarinet and jarana guitar
(c) Mexican dance and percussion
2. SECONDARY CURRICULUM (monthly): once a month we hold a special Seminar Day with topics taught by regular or visiting instructors. Samples of topics include choral singing, songwriting, history, culture and geography of Mexico. All parents are encouraged to participate. Even those who are not registered are invited to attend for free on this day. All students will participate in
(a) warm-up routines
(b) choral singing
(c) ensemble performance
(d) cultural seminars
 CORE REPERTOIRE
In order of all the students to be able to play as an ensemble, we encourage a core repertoire that everyone learns regardless of what instrumental, dance or choral classes they are taking. Some of the songs under consideration for the first semester include:
Las Mañanitas (canción vals)
La Bamba (son jarocho en 4/4)
La Guacamaya (son jarocho en 6/8)
Cielito Lindo (cancion vals)
La Llorona (son istmeño)
La Danza del Sol (danza de concheros)
La Bruja (son jarocho en 3/4)
De Colores (cancion vals)
Canto a Mi Nación (canción polca)
CLASS SCHEDULE
WEEKLY
9:00am — Warm up exercises
9:30am — Music or dance class #1
10:20am — Recess (10 min)
10:30am — Music class #2
11:20am — Recess (10 min)
11:30am — Ensemble performance in the auditorium
12:00pm — End of classes
ONCE A MONTH
9:00am — Choral singing
9:30am — Special Workshop/Seminar #1
10:20am — Recess (10 min)
10:30am — Special Workshop/Seminar #2
11:20am — Recess (10 min)
11:30am — Ensemble performance in the auditorium
12:00pm — End of classes
RESPONSIBILITIES:
• Each students must provide his or her own instruments or dress/shoes for dance (school may have some equipment available for loan during class, but it is highly recommended that students have an instrument to practice at home)
• All fees are paid in advance and are non-refundable if the student misses class. • Darwin will provide teaching space and building security.
• Instructors will provide curriculum and teaching materials for the students.
• Sones de México Ensemble will organize an end-of-course graduation/performance celebration and issue certificates of attendance to all participants.
SIGN UP TODAY!
Eventbrite Class Registrations
Outreach Program for Schools.
To learn about future classes and registration dates,sign up for our e-newsletter!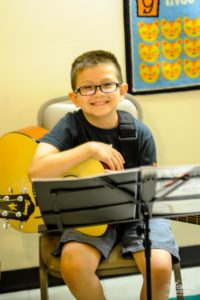 Your Donation to Sones de México Ensemble can help fund a scholarship for families in need.
For class photos and more photos of Sones de México visit our photo gallery. Now Online!
Darwin Elementary School (CPS)
3116 W Belden Ave, Chicago, IL 60647
darwinelementary.com
(773) 534-4110