Why give to Sones de México Ensemble?
A letter from our Board President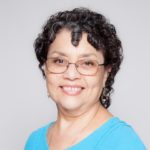 December, 2017



Dear Friends,
There is no way to take the events of the past year lightly.
It has been a time when we see immigrant communities under attack and labeled as dangerous criminals. Changes to immigration policies have many in our community leaving in fear. At the same time, budget proposals call for total elimination of the National Endowment for the Arts (NEA), an agency that supports thousands of small and large arts organizations, including ours.
Amidst this otherwise bleak news, I want to remind you that the organization that I am proud to serve, Sones de México Ensemble, carries on as a living testimony that this country has always been built by the many immigrants whose contributions enrich our lives with a plethora of color, flavor, music, innovation, and yes, hard work!
How are we doing this?
Sones de México Ensemble actively breaks stereotypes by promoting greater appreciation of Mexican music and culture and helping raise the self-esteem of vulnerable immigrant populations through everything we do: concerts, school outreach programs, music lessons, lectures, radio, film and more.
Our album Esta Tierra es Tuya (This Land is Your Land) was dedicated to immigrants.
That album got us national attention and two GRAMMY™ nominations. We recently rededicated our efforts by playing the title song at the prestigious Chicago Music Awards ceremony last month, where we were named Chicago's Best Latin Entertainer for the third year in a row.
Of course, we have not done this alone. We've done it with the support of people like you.
We have taken strong public stands on threats to our community and to arts funding and we will continue to do so as one of the many voices coming from our strong and resilient community.
Now we need your help more than ever. Together, we can build on the successes of 2017 in which we:
Performed 22 concerts; presented 20 school assemblies; conducted 56 workshops on dance, songwriting, percussion and mask making; toured 7 states presenting our Beyond the Music: Musical Geography of Mexico lecture/demos; taught 118 children to play the guitar, and gave away 21 partial or full scholarships.
Most of these programs were presented to the public free of charge through the generosity of donors, and those 21 scholarships would not exist without that generosity.
There is a long road ahead. With your help, we can travel it with confidence and continue to advocate for our communities. Please take a moment to look at what just a few dollars can do, and donate to Sones de México Ensemble.
¡Muchas gracias!
Queta Rodriguez Bauer
President, Board of Directors
Sones de México Ensemble
Here are some examples of how your donation can help with even our most basic operation and program expenses:
will cover the cost of a 30-page textbook we developed for our guitar students.
covers the cost of a one-hour rehearsal for the band (we rehearse at least 3 hours every week).
covers the cost of one hour of music instruction.
covers the cost of a half-scholarship for a student in our school.
covers the daily rental cost of a van to transport the band to other states.
covers the cost of 12 weeks of music lessons for a student in our school.
pays for a month's rent on our storage facility where we keep our sound system and musical instrument collection.
covers the cost of a day of workshops at a school serving over a hundred students.
If you prefer to donate by check, please mail it to:
Sones de México Ensemble
PO Box 13261
Chicago, IL 60613
Call (773) 728-1164 for other options.
Sones de México Ensemble is a 501(c)3 not-for-profit organization with a mission to promote a greater appreciation of Mexican traditional music through world-class performance and education programs. All donations are tax deductible to the fullest extent allowed by law.
Tax Receipts are Available. If you already made a donation and would like a tax receipt acknowledging your gift, let us know.