Why give to Sones de México Ensemble?
A letter from our Board President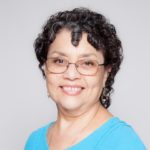 April, 2018



Dear Friends,
For the past two years, it has been my privilege and honor to serve as the Board President of Sones de México Ensemble, a non-for-profit organization dedicated to promoting greater appreciation of Mexican folk and traditional music and culture through innovative performance, education, and dissemination.
If you've paid attention to the news, I don't have to tell you that these past few years have been a challenge to our community. Stereotypes have proliferated, giving fuel to those who would blame immigrant and minority communities for all manner of society's ills. I am proud to say that, through these difficult times, Sones de México Ensemble carries on, as it has always done, as a living testimony that this country has always been built by the many immigrants whose contributions enrich our lives with a plethora of color, flavor, music, innovation, and yes, hard work!
Sones de México Ensemble has always dedicated itself to the highest standard of excellence. This is reflected in everything we do.
As a performing arts ensemble, we carefully research the regional folkloric music of Mexico and the diverse cultures that produced it, then arrange and perform it in a way that is both authentic to its spirit and innovative in its presentation. This dedication to quality earned two GRAMMY nominations for our album Esta Tierra es Tuya (This Land is Your Land) and won the Chicago Music Award for Best Latin Band four years in a row.
As a folk music organization with education at its core, we transmit the richness and depth of Mexican culture through outreach programs, workshops and our own Mexican Music School in addition to performance. The music, history, tradition and geography of a great nation are intertwined and inseparable in all of our endeavors.
As an organization grounded in social justice and a vision of the arts as a force for advancing the values of fairness and equality, we stand against xenophobia without fear and actively combat it through stereotype-shattering positive representations. Our programs and our music serves to inspire pride in our people's cultural traditions and strengthen our resolve in the face of adversity, while simultaneously showcasing those traditions to a wider community of all ages, ethnicities and cultural backgrounds.
As an organization dedicated to equal access for all, we practice fiscal responsibility to control operating costs, thereby allowing us to present many of our programs free of cost to the public. We are working to build a reserve fund that will allow us to provide scholarship assistance for our School to insure that no student is turned away due to inability to pay tuition.
We have not done this alone. We've done it with the support of people like you.
Time flies, and 2019 will mark our 25th year as an organization. That milestone will be celebrated, of course, but day in and day out we will continue the hard work of fulfilling our mission. There is a long road ahead. With your help, we can travel it with confidence and continue to advocate for our communities for another 25 years.
Please take a moment to look at what just a few dollars can do, and donate to Sones de México Ensemble.
¡Muchas gracias!
Queta Rodriguez Bauer
President, Board of Directors
Sones de México Ensemble
p.s. Be sure to check out the Sponsor Page of our website to see the names of the many organizations and people just like you who have supported Sones de México Ensemble.
Here are some examples of how your donation can help with critical educational, operational and program expenses:
covers the cost of the 30-page textbook we developed to give to our guitar students.
covers one week of lessons for one student in our Music School.
covers the cost of a one-hour rehearsal for the band (we rehearse 6 hours every week).
covers the cost of one hour of private music instruction.
covers the cost of a half-scholarship for a student in our Music School.
covers the cost of a guitar for one of our students.
covers a full 12-week scholarship for a student in our Music School.
covers a month's rent at the storage facility for our traditional instrument collection and sound equipment.
covers the cost of a full day of outreach workshops at a school serving over a hundred students.
If you prefer to donate by check, please mail it to:
Sones de México Ensemble
PO Box 13261
Chicago, IL 60613
Call (773) 728-1164 for other options.
Sones de México Ensemble is a 501(c)3 not-for-profit organization with a mission to promote a greater appreciation of Mexican traditional music through world-class performance and education programs. All donations are tax deductible to the fullest extent allowed by law.
Tax Receipts are Available. If you already made a donation and would like a tax receipt acknowledging your gift, let us know.