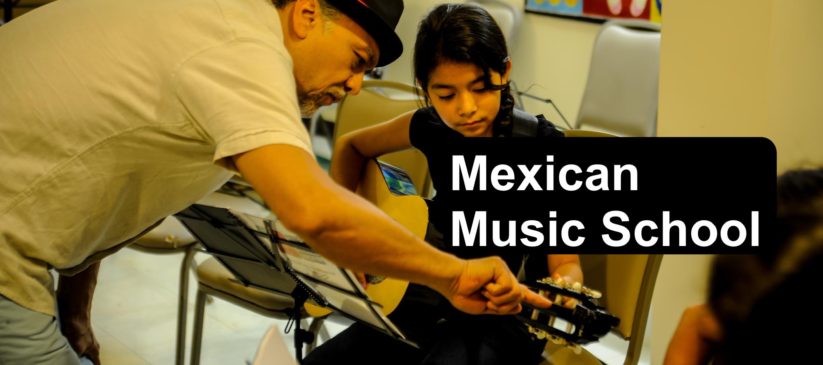 Sones de México Education's Mexican Music School
Offering 5 levels of guitar classes grounded in Mexican culture and repertoire for kids ages 9-14 and parents.
Early Bird Discounts
Early Bird Registration ($25 savings) ends Mar 31   ($150)
No discounts after Mar 31 ($175)
Referral Rewards
Send us a new student who mentions your name at registration and get a free 30min private lesson ($25 value)
Special Family Discounts
Parent/Child Registration (enter coupon code FAMILIA and get $25 off per person)
Scholarships
We offer full and half scholarships for families in need. Scholarships are funded by individual donations during our fundraising campaign. Send financial scholarship requests to Juan Dies or contact us or call 773.728.1164.
South Side Guitar Location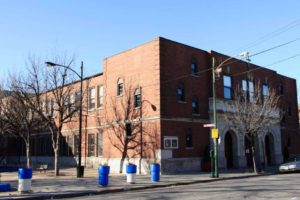 Pilsen
St. Ann's Church
1840 S. Leavitt St. Chicago
Saturday  April 7 – June 23


Schedule


Level 1, 12pm
Level 2, 11pm
Level 3, 11am
Level 4, 10am
Level 5, (Jr. Ensemble), 10am
(Sones de Mexico Junior Ensemble is our highest level offering continued advance on techniques and repertoire.) 
North Side Guitar Location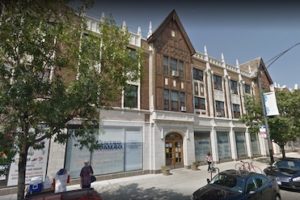 Rogers Park
Centro Romero
6216 N. Clark St, Chicago
Saturday  April 7- June 23


Schedule


Level 1, 3pm
Level 2, 4pm
Level 3, 4pm
Level 4, 5pm
Level 5 (Jr. Ensemble), 5pm
(Sones de Mexico guitar classes in all levels teaches basic fundamentals to practice and given solid structure that enables students to take music beyond the basics. All students are encouraged to sing and play together.)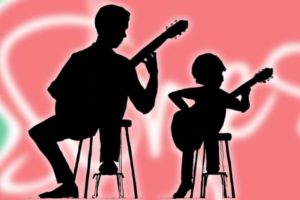 Clases Privadas


by Sones de Mexico Ensemble
Various Locations
Dates Available – Schedule Today!

 
Offering Guitar, Violin, Harp, Clarinet, Jarana, Percussion, Dance and Choir.
Class Description
Children can now learn to play guitar in the context of Mexican culture and heritage with a professional musician from Sones de México Ensemble. The classes are taught in English & Spanish and the repertoire is based on Mexican folk music. The musical training and theory students receive is applicable to any style of music.
In Level 1, students learn how to hold and tune their guitar, and how to play their first six chords and three songs. They also learn about the history and geography of Mexico.The course consists of 12 week one-hour group lessons.
Level 2 classes are offered for students who wish to continue their studies.
In Level 2, students will expand their repertoire learning songs that drill them on the basic skills they learned in Level 1. They will also learn more about the culture, history and geography of Mexico.
Level 3 guitar classes are for those students who have completed the first two levels with us. They will be introduced to bar chords,  melodic scales, reading tablature, play guitar standing up, learn how to restring and take care of your instruments.
Level 4 This is the top level of guitar classes we offer for those who have already completed levels 1, 2, and 3. In Level 4 we will ensure that all students master all the techniques covered in previous courses and we will work on more advanced repertoire. After this course, students will be invited to join a performance ensemble to continue learning by exploring new repertoire.
Sones de Mexico Ensamble Jr.  Once students have completed the four levels of guitar classes that we offer, they can join a musical group where they can continue to learn by being introduced to a more diverse repertoire that includes several musical styles that exist in Mexico. The syllabus includes new challenges and advanced techniques, for example: bass lines, arpeggios, lead guitar lines, and various strumming patterns.
Outreach Program for Schools.
To learn about future classes and registration dates,sign up for our e-newsletter!
Your Donation to Sones de México Ensemble can help fund a scholarship for families in need.
For class photos and more photos of Sones de México visit our gallery. Now Online!