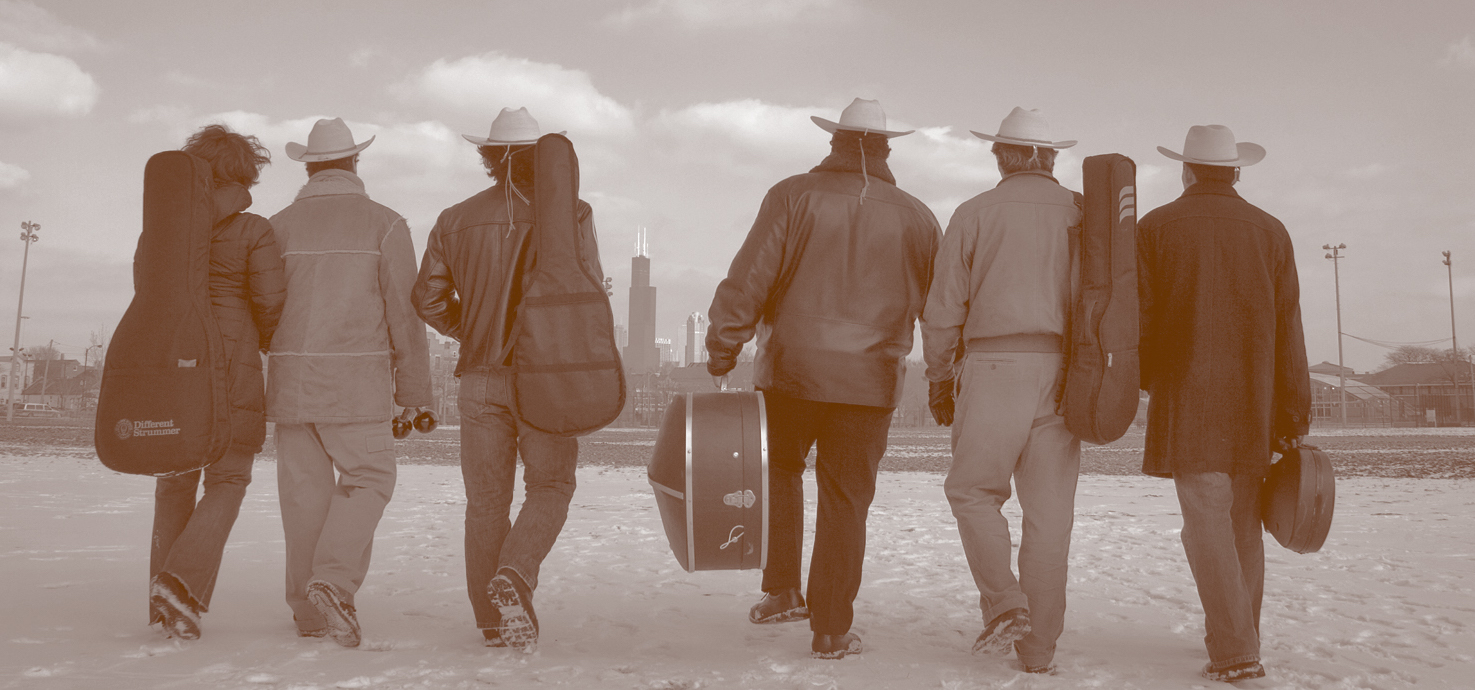 El Corrido de Luis Nicasio: On June 17, 2018, Mexican immigrants in Painesville, OH learn to express their life experiences in Sones de México Ensemble's 2018 Corrido Project: Mexican Tragic Ballad Songwriting Workshop, a U.S. tour that will visit at least 12 states. The free program is sponsored in part by a grant from the National Endowment for the Arts and your donations.
Support Sones de Mexico's work to promote
cross-cultural understanding, beauty and dignity through music.
NALAC STATEMENT ON U.S. BORDER POLICY

The Power of Privilege and Colonization: The Criminalization of the Other
We oppose the government's intentional disintegration of families seeking refuge on the southern border. We understand these immoral and inhumane acts are part of an agenda to criminalize immigrant communities and propel fear and antagonism against communities of color. We know that structural and institutional racism are at the core of these actions. Let us not standby in silence to the actions taken by this administration to secure power and privilege by any means necessary. Let us not be complicit with the hyper policing that drives these heartless deeds at the border and spurs the criminalization of Asian, Latino/a, African, Arab, and Native American (ALAANA) peoples.
The administration's zero tolerance policy of incarcerating immigrants and criminalizing those seeking asylum has led to a public outcry fueled in part by images of crying children being separated from their parents, and this spurred the signing of an executive order that offers no process for reuniting separated families and instead suggests incarcerating entire families, expanding the prison industrial complex.
We will not turn a blind eye against the erosion of compassion for others and being silent to the perpetrators of violence against our communities.
Remember the cries of the 2300 lost children.
Remember the heartache of parents who wanted nothing more than to find a place to protect them.
Continue to rise up, speak up, and resist the abuses upon our humanity. Support and donate to those on the front lines leading the protests, providing legal counsel and safe refuge. Contact your representatives and say, "no more."
TAKE ACTION
Hashtags
*

#FamiliesBelongTogether

*

#EndFamilyDetention

*

#EndFamilySeparation
Actions
More Resources & Organizations
* Donate to End Family Detention via ActBlue Charities

. Your contribution will be divided evenly between 14 groups including We Belong Together, Define American, American Civil Liberties Union (ACLU), La Union Del Pueblo Entero (LUPE), Southern Poverty Law Center (SPLC), and Catholic Charities of the Rio Grande Valley.
* #Not1More is a campaign made of individuals, organizations, artists, and allies to expose, confront, and overcome unjust immigration laws.
* Puente Arizona is a grassroots migrant justice organization based in Phoenix, Arizona; we develop, educate, and empower migrant communities to protect and defend our families and ourselves.

* RAICES

 (Refugee and Immigrant Center for Education and Legal Services) is the largest immigration nonprofit in Texas offering free and low-cost legal services to immigrant children and families.

* Las Americas Immigrant Advocacy Center

 provides legal representation to low-income immigrants and families seeking reunification.
* Young Center for Immigrant Children's Rights advocates for many of the separated and unaccompanied children.
* Kids In Need of Defense (KIND) defends the rights of unaccompanied immigrant or refugee children and ensures they can not appear in court without "high quality legal representation."

* Texas Civil Rights Project

 is a leader in protecting the constitutional rights of immigrants and in 2018 we will continue pursuing litigation against federal immigration agencies that refuse to comply with the constitutional right to a fair legal process for all immigrants and asylum seekers.

* The Florence Immigration Project 

is the one and only organization representing children in AZ.

* Detained Migrant Solidarity Committee

 organizes to oppose migrant detention and border militarization.
* Black Alliance for Just Immigration educates and engages African American and black immigrant communities to organize and advocate for racial, social and economic justice.
* Mijente is a movement that is not just Pro-Latinx, but pro-Black, pro-woman, pro-queer, pro-poor. Check out the Chinga la Migra tour and web series.