Sones de México Ensemble was formed as a quartet in 1994. They added a fifth member later that year and expanded to six members in 1997, a format that they maintain until this day. As older members retired or moved on to other artistic pursuits, a new "second generation" was recruited, starting with Lorena Iñiguez and Zacbe Pichardo in 2003 & 2006 respectively and continuing through 2015, when they were joined by Rudy Piñon and Eric Hines. Juan Díes and Gonzalo Cordova remain as original founding members.
Meet the Band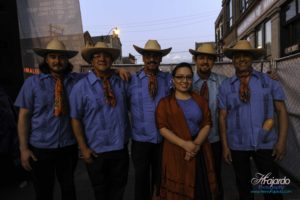 2017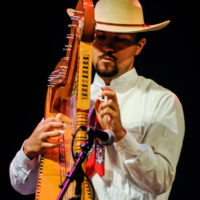 Harp, Huapangera, Marimba, Percussion, Accordion
Zacbé Pichardo is a harpist, marimba and percussion player with the ensemble. He has a composition degree…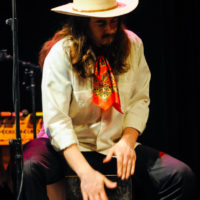 Drums, Percussion, Marimba
Dr. Eric Hines is a professional percussionist and educator residing in Chicago, IL. An accomplished performer of…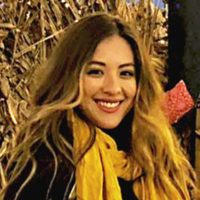 Karen Marcial is a singer and a violinist form Chicago. Her family hails from Guadalajara, Jalisco. She studied mariachi music under Victor Pichardo while attending middle school in Chicago's Pilsen neighborhood. Later, she became a teaching assistant at Orozco Academy. Karen has a degree from University of Illinois Chicago and joined Sones de Mexico Ensemble in the fall of 2019.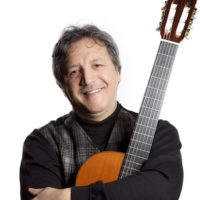 Member 1994-2013 2018-Present
Music Director, Violin, Guitar, Clarinet, Jarana, Marimba, Vocals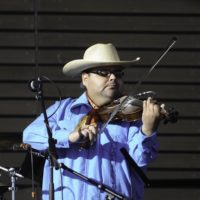 Member 2003, 2015-2016, 2018-present
Violin, Requinto, Guitarron Vihuela, Trumpet, Bajo Sexto, Vocals
Rudy Piñon began studying Mexican music in high school under Sones de Mexico Ensemble's founding Music Director Victor Pichardo. He developed as a multi-instrumentalist and pursued a career in mariachi music, playing with he top groups in Chicago for almost 20 years. He joined Sones de Mexico Ensemble in 2016.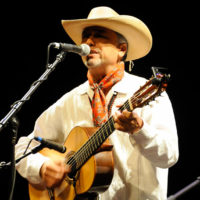 Guitar, Jarana, Requinto Percussion, Vocals
Member 1994-2002, 2014-2018
Gonzalo Cordova is an interpreter of music. His background is steeped in traditional and popular Latin music ranging