Check out what the press has to say...
This two-time GRAMMY Award nominated ensemble is rooted in Mexican 'son' and plays all-original arrangements: traditional and experimental, from true-to-tradition huapangos and son jarocho to new hybrids of rock, classical and folk.
With a collection of over 30 acoustic instruments from different regions of Mexico and lush vocal harmonies this adventuresome sextet becomes a small orchestra that explores Mexican folk music in the 21st Century.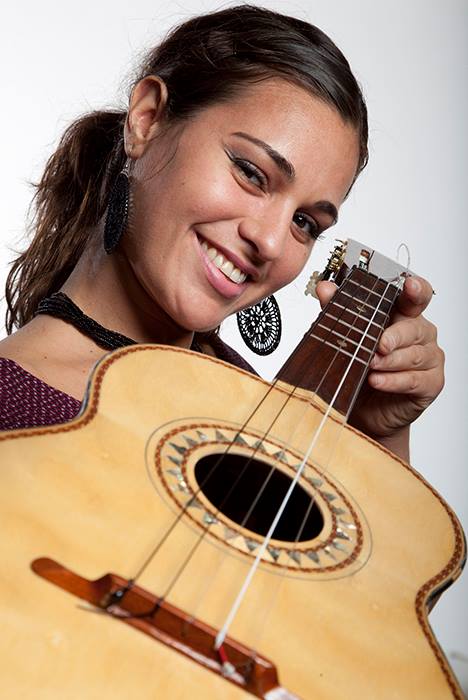 —The Beat, Los Angeles
"After 13 years in the U.S. these overachievers bring so much authenticity to the regional folk styles, so much virtuosity to the orchestral excursions (on which they play over 50 all-acoustic instruments), and so much fun to everything they touch, that you can't help but surrender to their creativity."
—Dirty Linen
"Sones de Mexico Ensemble succeeds brilliantly at demonstrating the continuity among traditional musical styles of Mexico and between the music's of Mexico and the rest of the world. And you can dance to all of It."
—Pasadena Weekly
"The Chicago-based ensemble renders Mexican son flawlessly while giving original twists to Guthrie, Led Zeppelin, and Bach—all while addressing immigration as a personal rather than political issue."
—Miami Herald
"After 13 years in the U.S. these overachievers bring so much authenticity to the regional folk styles, so much virtuosity to the orchestral excursions (on which they play over 50 all-acoustic instruments), and so much fun to everything they touch, that you can't help but surrender to their creativity."
—The Feminist Review
"…This work exceeds the boundaries of traditional folk music. By combining more than fifty ethnic instruments, the six Sones musicians meld a fabulous sound of something bold old and new."
—Spinner.com
"…Traditional Mexican music from various styles and regions, expertly and vibrantly performed…"