Why give to Sones de México Ensemble?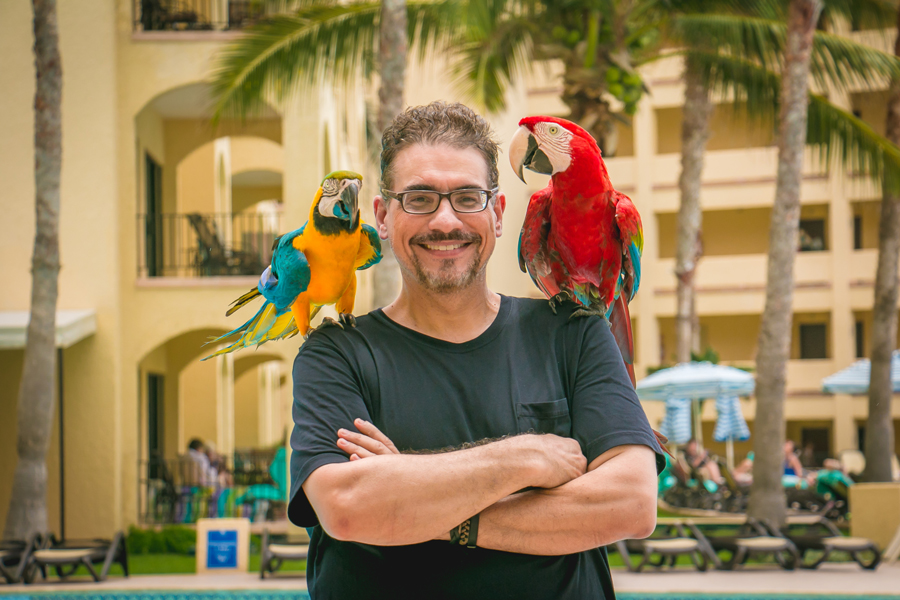 A letter from Executive Director Juan Díes
May 10, 2021
Dear Friends,
For 27 years, with an award-winning track record and a commitment to excellence, Chicago's Sones de Mexico Ensemble has cultivated the music and dance traditions and culture of what is now the largest minority population in Chicago and the fastest growing demographic in the U.S.
Sones de Mexico Ensemble is not about the traditions and culture of a foreign country. The music represents a large community in the U.S. who, though egregiously underrepresented in the mainstream, is an intrinsic part of the American tapestry, culturally and historically.
The pandemic gave us time to reflect on our purpose, on what is essential, what is worth fighting for, and what we need to let go.
Last January, we started a conversation about a strategic plan for a post-pandemic world. We asked ourselves what our community needs for us are and what our current ability to respond to these needs is.
Besides playing great music, our community wants us to
• help all of us heal and recover from loss
• boost our spirits
• teach children about their culture with our oral histories
• take a more intentional stance on social issues
• have conversations about race
• build continuity (linguistic, cultural, relational, generational) in the fragmented reality of immigrants who straddle two worlds
• to envision our role in a more intercultural society
• aid the economic recovery of our neighborhoods
---
I am grateful for the people who have believed in our vision and contributed in so many ways to build this amazing organization: (1) the talented musicians and cultural advocates who have joined our ranks, (2) The unflagging energy of volunteer Board members who have guided us through thick and thin, (3) the fans from all over the United States, Mexico and beyond who have followed us thorough the years, (4) the partner organizations who have presented us all across the U.S. (5) the recording engineers who made us sound GRAMMY worthy, and (6) the donor organizations and individuals who helped us sustain our non-profit model.
The group started in 1994 in Chicago's Pilsen neighborhood. We had big dreams and expectations. We were convinced that "where there is a will there is a way," and that we could accomplish anything we set our minds to. We did!
We created something new in Chicago: a world-class organization that would champion the amazing wealth and diversity of Mexican traditional music and culture: from son huasteco to jaranas yucatecas and yes, son jarocho and the rootsy mariachi antiguo. We have passed it on to hundreds of thousands of people across the nation who have experienced, often for the first time, over 30 different musical styles from Mexico through us.
Now more than ever we need our youth and our communities to experience the wonderful music and culture we can discover south of the border.
Please help us move forward and make a generous donation to our fund. We will love you for it!
¡Gracias!
Juan Díes
Co-founder, Executive Director
Sones de México Ensemble
P.S. Be sure to check out the Sponsor Page of our website to see the names of the many organizations and people just like you who have already supported Sones de México Ensemble.
Here are some examples of how your donation can help with critical educational, operational and program expenses:
covers the cost of the 30-page textbook we developed to give to our guitar students.
covers one week of lessons for one student in our Music School.
a nice choice for Sones' 25th Anniversary
covers the cost of one hour of private music instruction for a student.
covers the cost of a half-scholarship for a student in our Music School.
covers the cost of a guitar for one of our students.
covers a full 12-week scholarship for a student in our Music School.
covers a month's rent at the storage facility for our traditional instrument collection and sound equipment.
covers the cost of a full day of outreach workshops at a school serving over a hundred students.
If you prefer to donate by check, please mail it to:
Sones de México Ensemble
PO Box 13261
Chicago, IL 60613
Call (773) 728-1164 for other options.
Sones de México Ensemble is a 501(c)3 not-for-profit organization with a mission to promote a greater appreciation of Mexican traditional music through world-class performance and education programs. All donations are tax deductible to the fullest extent allowed by law.
Tax Receipts are Available. If you already made a donation and would like a tax receipt acknowledging your gift, let us know.