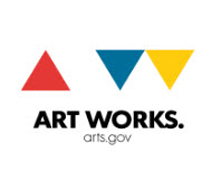 The National Endowment for the Arts is an independent federal agency that funds, promotes, and strengthens the creative capacity of our communities by providing all Americans with diverse opportunities for arts participation.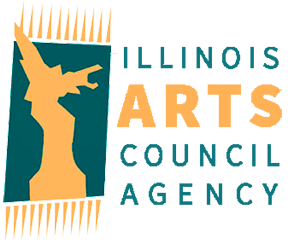 The Illinois Arts Council Agency was created as a state agency by the Illinois General Assembly in 1965 through legislation sponsored by Senators Paul Simon, Thomas McGloon, and Alan Dixon. The agency is governed by up to twenty-one private citizens chosen for their demonstrated commitment to the arts and appointed by the Governor. Council members serve in a voluntary, non-paid capacity and are charged with developing the state's public arts policy, fostering quality culturally diverse programs, and approving grants expenditures. A small professional staff with in-depth knowledge of the arts develops and administers the agency's programs, provides technical assistance, and ensures the responsible and impactful distribution of all funds. Resources to support the Illinois Arts Council Agency are provided by the Governor and General Assembly of Illinois and the National Endowment for the Arts.

The Department of Cultural Affairs and Special Events (DCASE) is dedicated to enriching Chicago's artistic vitality and cultural vibrancy. This includes fostering the development of Chicago's non-profit arts sector, independent working artists and for-profit arts businesses; providing a framework to guide the City's future cultural and economic growth, via the 2012 Chicago Cultural Plan; marketing the City's cultural assets to a worldwide audience; and presenting high-quality, free and affordable cultural programs for residents and visitors.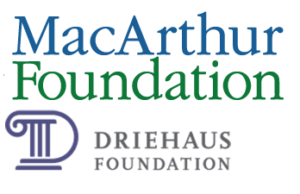 The Driehaus Foundation benefits individuals and communities by supporting the preservation and enhancement of the built and natural environments through historic preservation in neighborhoods throughout Chicago, encouragement of quality architectural and landscape design, and conservation of open space. The Foundation also supports arts and culture, investigative reporting and government accountability, and organizations that provide opportunities for working poor people.

The Chicago Community Trust is a community foundation dedicated to improving our region through strategic grant making, civic engagement and inspiring philanthropy. We are here to serve the nonprofit organizations, the generous donors and the thoughtful residents who strive to make a difference, helping their bold vision create lasting community change. We work with a number of partnerships and initiatives to accomplish this work.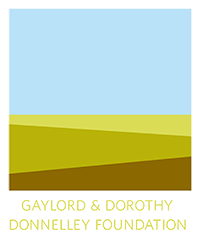 Supporting land conservation, artistic vitality, and regional collections for the people of the Chicago region and the Lowcountry of South Carolina.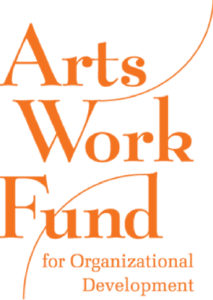 The Arts Work Fund for Organizational Development is a funder collaborative created to help strengthen the management and operations of small arts and cultural organizations in Chicago and Cook County. Sones de México Ensemble received $11,000 in 2016-2017 to support the redesign/upgrade of its current website, ancillary 2.0 information systems, and CRM. Project aims to improve communication with patrons and increase earned revenues.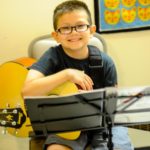 Sponsor a child for a 12 week guitar lesson or the purchase of a guitar.
Thank You!
Randy Adamsick
Ruben Alvarez
Peter Ambriz
Betto Arcos
Maria Arcos
Mary Armsrong
Susana Bañuelos
Stuart Barnes Jamieson
Julie & Roger Baskes
Queta Bauer
Joanna Bauer
Judy Bauer
Maria Bechily
Thomas Bracy
Michelle Branigan
Andrew Brust
Maribel Burgos
Dayna Calderon
Odette Calderon
Armando Castellano
Carolina Cifuentes
Laura Cruz
Alberto Delgado
Federico & Rosa Maria Dies
Gonzalo & Heather Dies
Juan Dies
Hector Eichelmann
Bryan Fagan
Patricia Fong
Lisa Fredenburgh
Jesus Garcia
Lucila Gonzalez
Melissa Gonzalez
John & Chichi Guy
Zoe Hauser
Abraham Herrera
Sarah Hernandez
Jim Hirsch
Elisa Iñiguez
Ian Jipp
Tania Kadakia
Thomas Lariviere
Frances Lamas
Howard Lamson
Anna Lopez
Irma Lopez
Mary Mac Kinnon
Patty & Paul McCarthy
Jay McCann & Ann Clark
Maria McCullough
Juanita Martinez & Frank Torre
Michael Miles
Anna Miller
Amor Montes de Oca
Juana Monroy
Elena Mulcahy
Alvaro Obregón
Elena Osterwalder
Diana Palomar
Ross & Erika Peterson-Veatch
Alejandro Pureco
Nick Rabkin
Beth Racette
Luis Requena
Brenda Reyes
Lauren Rickey Greene
Henry Roa
Adrian Rodriguez
Eugene Rodriguez
Victoria Romero
Marsha & Robert Rosner
Monica Russell y Rodriguez
Marco Rustici
Maria Ryan
German Saccone
Karina Sanchez
Janey Sarther
Lissa Schwartz
Kerry Sheehan
Joanne Turciano
Pepe Vargas
Heather West
Araceli Zenteno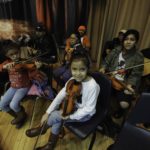 Scholarships for student music classes.
Gracias!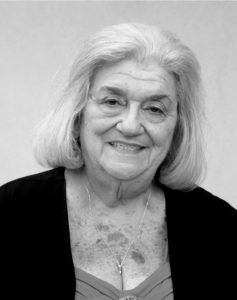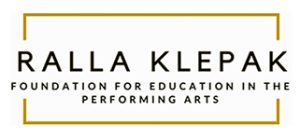 The Ralla Klepak Memorial Scholarship
funded by The Ralla Klepak Foundation for Education in the Performing Arts
Ralla Klepak (1936-2019) was a performing arts enthusiast, an educator, and a fierce advocate on behalf of disadvantaged youth and individuals with disabilities. She was a lawyer for more than 55 years and an advocate for the LGBTQ community and dedicated her career to defending the most vulnerable. Upon her passing The Ralla Klepak Foundation was established to fund programs that support her vision and her legacy for years to come.
Thanks to her support of our programs at Metropolitan Family Services we were able expand our curriculum and offerings and establish a robust financial aid program at that location that guarantees that no one will be turned down due to inability to pay!.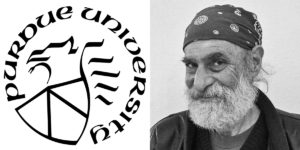 The Mike Weinstein Memorial Scholarship Fund
funded by Jay McCann & Ann Clark
 Michael Weinstein (1942-2015) was an unconventional professor who was loved by many of his students and colleagues. He was a political philosopher, punk musician, and photography critic. He was a Guggenheim Fellow, Professor of Political Science at Purdue University, and the author or co-author of more than twenty books on a wide array of topics in philosophy.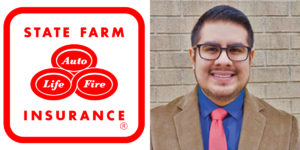 The Luis Requena State Farm Insurance Agency Scholarship
funded by Luis Requena & Cristina Argueta
 Luis Requena is a fan of Mexican music. His son Diego Gabriel is a student in our program. he and his wife established this scholarship to make it possible for other less fortunate students to afford the cost of lessons and even getting a new guitar. Luis Requena is an insurance agent and proprietor of his own agency. Visit Luis Requena's State Farm Insurance agency is located at 3539 S Archer Ave, Chicago, IL 60609 or call (773) 245-6430.
Link: www.luisrequena.com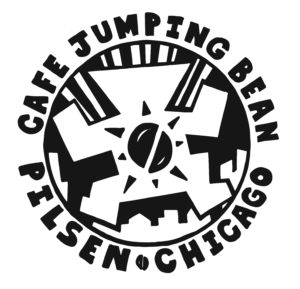 The Cafe Jumping Bean Scholarship
funded by Eleazar Delgado, owner
In observance of their 25th Anniversary,
Café Jumping Bean
and
L' Cafecito
, two iconic coffeehouses in the Pilsen neighborhood of Chicago, donated 5% of their weekend's profits to establish this scholarship fund to benefit students in Sones de Mexico's Music School. Try their coffee at Cafe Jumping Bean, 1439 W 18th St and L'Cafecito, 2010 S Damen Ave, in Chicago.