Corrido is a Mexican ballad tradition that dates back to the 19th Century and that continues to be one of the most popular forms of Mexican music today. Corridos are narrative poems that often celebrate the lives of regular people who show courage in the face of tragic situations, violence and death.
Since the early 1990s, co-founder-ethnomusicologist Juan Dies from the GRAMMY™ Nominated Sones de México Ensemble has been teaching people about the art and the tradition of writing corridos in a series of workshops, courses and residencies that he teaches in Spanish or in English. Over the years, scores of young and old attendees from all walks of life have written hundreds of songs memorializing their local stories for posterity in a corrido form.
Read about our present and past activities and download resources in this home page for Sones de Mexico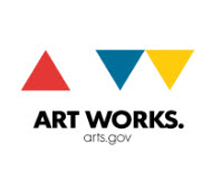 Ensemble's Corrido Songwriting Project. Contact us if you have any inquiries.
This program is sponsored in part by a grant form the National Endowment for the Arts