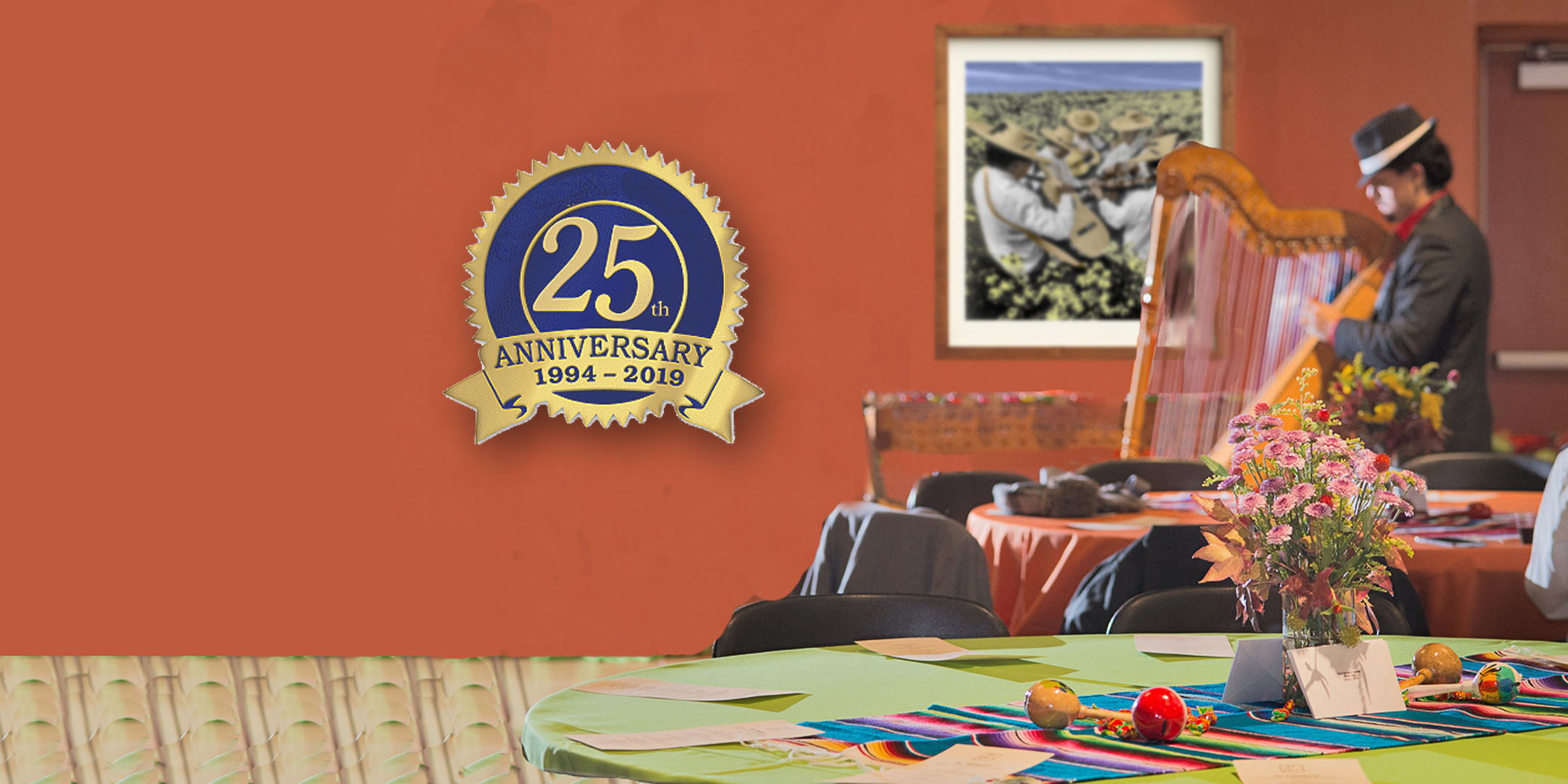 A fundraising gala to support the work of Sones de Mexico. The evening includes a gourmet dinner, a special award, an auction, and live music.
About this Event
Join us at our annual gala dinner event and help us fund the programs that you know and love.
We want to thank you and our closest supporters for allowing us the opportunity to bring the beauty of Mexican folk music and culture to anyone and everyone for a quarter century, so far.
Our Mission
The mission of Sones de México Ensemble is to promote greater appreciation of Mexican folk and traditional music and culture through innovative performance, education, and dissemination.
All event attendees will be treated to an evening of music, food and celebration while raising funds for a good cause.
Why give?
For 25 years, the majority of Sones de Mexico Ensemble's programming has been free and open to the public. It has had an educational component accessible to all audiences across linguistic, ethnic, economic, and age barriers. It has traveled to communities across the nation. It always promotes a greater appreciation of the diversity of Mexican music and culture. Many children now receive scholarships to study Mexican music with us. Help us keep this tradition alive and growing. Our gala dinner will celebrate the creativity and excellence you have come to expect from us.
Invite your friends.
Tell them to go to: sonesdemexico.com/gala to buy their tickets
Can't come? Want to support?
Make a donation at sonesdemexico.com/donate
Any questions? 
Call (773) 728-1164
Email juan@sonesdemexico.com
Sones de México Ensemble is a not-for-pro t organization under section 501(c)3 of the U.S. Internal Revenue Code. All donations are tax deductible to the extent provided under U.S. tax law.
Sones de México Ensemble PO Box 13261 Chicago, IL 60613 (773) 728-1164 info@sonesdemexico.com