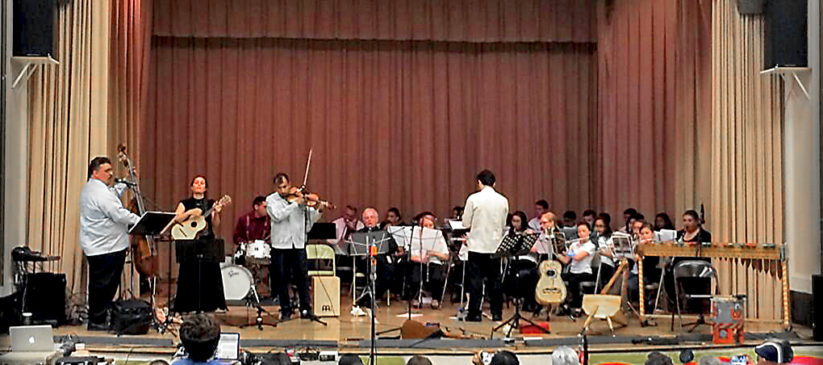 This master class is for any ensemble, orchestra, band, choir or group of musicians that is interested in learning both repertoire and style in any of several Mexican music traditions.
Sones de México Ensemble has played and recorded several orchestral arrangements of Mexican folk music. Members of the ensemble have worked with music ensembles in schools for over 20 years, including mariachi bands at all levels. They have also coached school bands and orchestras and adult string, wind or vocal ensembles at universities, music schools and folk festivals.
This master class works best when planned in advance. The school's band director choses from several available options material that is appropriate for the instrumentation and the level of his/her students. Then the school receives written scores and recordings ahead of the class for the students to prepare. On the day (or days) of the class a member (or members) of Sones de Mexico Ensemble works with the players on polishing the style and the technique that will allow them to interpret the works an authentic rhythmic and phrasing style.
Contact for Scheduling
Call or Email

info@sonesdemexico.com

773.728.1164