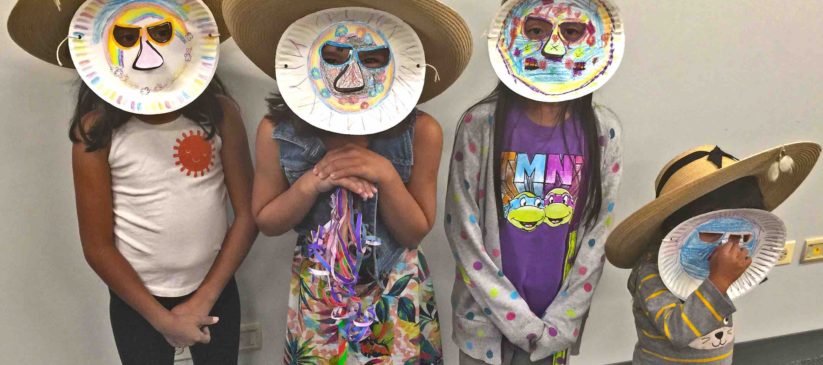 The Mexican state of Michoacán is one of the richest when it comes to folk traditions in music, dance and crafts. Some very popular traditions that have been preserved by the P'urhépecha Indians are the Danzas de Viejitos(Dances of old men). These light hearted and humorous masked dances mimic the movements of old men.
Students can learn about the history and traditions of this state by becoming involved in making their own costume out of simple materials like paper plates, crayons, hay, a dowel rod, colored ribbons, an elastic string, white butcher paper, and other art supplies, and then learning a dance.
The dance "El Trenecito" (The Little Train) teaches an important musical lesson about how changes in "tempo" can affect a song, as the train full of "old men (and women)" speeds up or slows down to the bat of the music while trying to keep itself together. Groups of up to twenty elementary school students may take part in this class. Art teachers can become involved in the preparations.
Sones de México can provide specs on the masks ahead of schedule, and students can prepare their costume before the Ensemble arrives to the school. In limited time situations, the Ensemble can focus on the music and dance part of the exercise, but the students can still get the full experience.
Contact for Scheduling
Call or Email

info@sonesdemexico.com

773.728.1164