Clases de Guitarra para Niños – Nivel I (Pilsen)
September 8, 2018 @ 12:00 pm

-

1:00 pm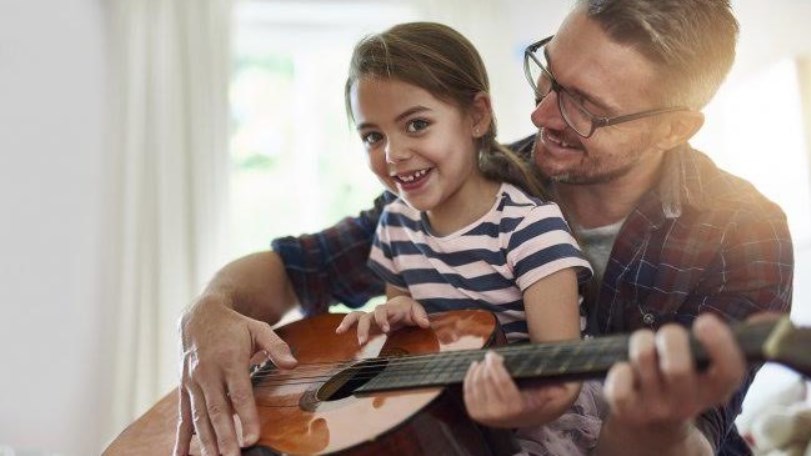 ESPAÑOL
————
CLASES DE GUITARRA (NIVEL I) para niños y sus papás [en PILSEN]
[see below for ENGLISH description]
Ahora los niños de 9 – 14 años pueden aprender a tocar guitarra y a conocer la cultura mexicana con uno de los músicos fundadores del grupo Sones de México Ensemble. ¡Y los padres también se pueden inscribir y aprender sobre la música y la cultura de México junto con sus hijos!
Las clases de guitarra para principiantes son los sábados a las 12pm en la Iglesia de Saint Ann en el barrio de Pilsen de Chicago. El curso consiste de 12 clases de una hora. Las clases son en español y el repertorio se deriva en el folclor mexicano. Sin embargo, las bases musicales y la teoría que aprenderán se pueden aplicar en cualquier estilo de música.
En el nivel de principiantes, los estudiantes aprenden a sujetar, afinar y cuidar de su guitarra. También aprenden sus primeros seis acordes y tres canciones mientras aprenden sobre la historia y la geografía de México.
Horario: SABADOS, 12pm, Septiembre 8 – Diciembre 15 (12 clases). Todas las clases son de 1 hora de duración. No habra clase en las siguientes fechas: Septiembre 15, Noviembre 24
Instructor: Victor Pichardo
Cuota: $175
Descuentos:
• $150 – Madrugador – Inscríbete hasta el 3 de septiembre y ahorra $25
• $175 – Inscríbete entre el 4 y el 7 de septiembre y obtén una afinador digital o cuerdas nuevas para tu guitarra (valor de $10)
• Recibe un descuento adicional de $25 por persona al inscribirse dos o mas familiares juntos (hermanos, primos, padres, abuelos, tios) [código de descuento: FAMILIA]
• Recomiéndanos y recibe una clase privada gratis (valor $25) cuando un nuevo estudiante mencione tu nombre en el cuestionario de registro.
¡Inscríbete ahora! ¡El cupo está limitado a 12 estudiantes!
sonesdemexico.com/school
Para preguntas sobre la clase o las inscripciones, contacta a Juan Díes de Sones de México al (773) 728-1164 o juan@sonesdemexico.com
Cada estudiante debe traer su propia guitarra. Si aún no tienes una guitarra, llámanos y pregunta sobre alternativas a precios razonables.
Becas:
Ofrecemos medias becas y becas completas para familias necesitadas. El fondo de becas está patrocinado por las donaciones recibidas de individuos durante nuestras campañas de recaudación. Si nos quieres ayudar, considera una donación deducible de impuestos para nuestro fondo de becas al pagar tu cuota. Contacta a Juan Díes al (773) 728-1164 para solicitar beca.
————
ENGLISH
————
GUITAR CLASSES (Level I) for kids and their parents [in PILSEN]
[ver arriba para descripción en ESPAÑOL]
Children ages 9 – 11 can now learn to play guitar and learn about Mexican culture with one of the founding members of the award-winning group Sones de México Ensemble. And parents can also sign up and bond with their children by learning music and culture of Mexico together.
Classes are on Saturdays at 12 noon at St. Ann Church, located in Chicago's Plisen neighborhood. The course consists of 12 one-hour group lessons. The classes are in Spanish and the repertoire is based on Mexican folk music. However, the musical training and theory students receive is applicable to any style of music.
In the beginning level, students learn how to hold and tune their guitar, and how to play their first six chords and at least three songs. They also learn about the history and geography of Mexico.
Schedule: SATURDAYS at 12pm, September 8 thru December 15 (12 classes). All classes are 1 hour long. There will not be class on the following dates: September 15, November 24.
Instructor: Victor Pichardo
Tuition: $175
Discounts:
• $150 – Early Bird – Register by September 3 and save $25
• $175 – Register between September 4 and 7 and get a free digital guitar tuner or a new set of strings for your guitar ($10 value)
• Get an aditional $25 discount per student on a family registration (parent, sibling, cousin, grandparent, uncle, aunt) [discount code: FAMILIA]
• We like referrals. Send us a new student who mentions your name at registration and get a free 30min private lesson ($25 value)
Register now! Space is limited to 12 students!
For questions about the class and registration call Juan Díes at Sones de Mexico at (773) 728-1164 or write to juan@sonesdemexico.com.
Please bring a guitar! If you do not yet own a guitar, call us about affordable options.
Scholarships:
We offer full and half scholarships for families in need. Scholarships are funded by individual donations during our fundraising campaigns. If you want to help, consider making a tax-deductible donation of any amout during checkout. Call Juan Dies at (773) 728-1164 to submit a financial scholarship request.
# # #