El corrido: Summer course at UNAM Chicago
August 18, 2016 @ 6:00 pm

-

8:00 pm

$120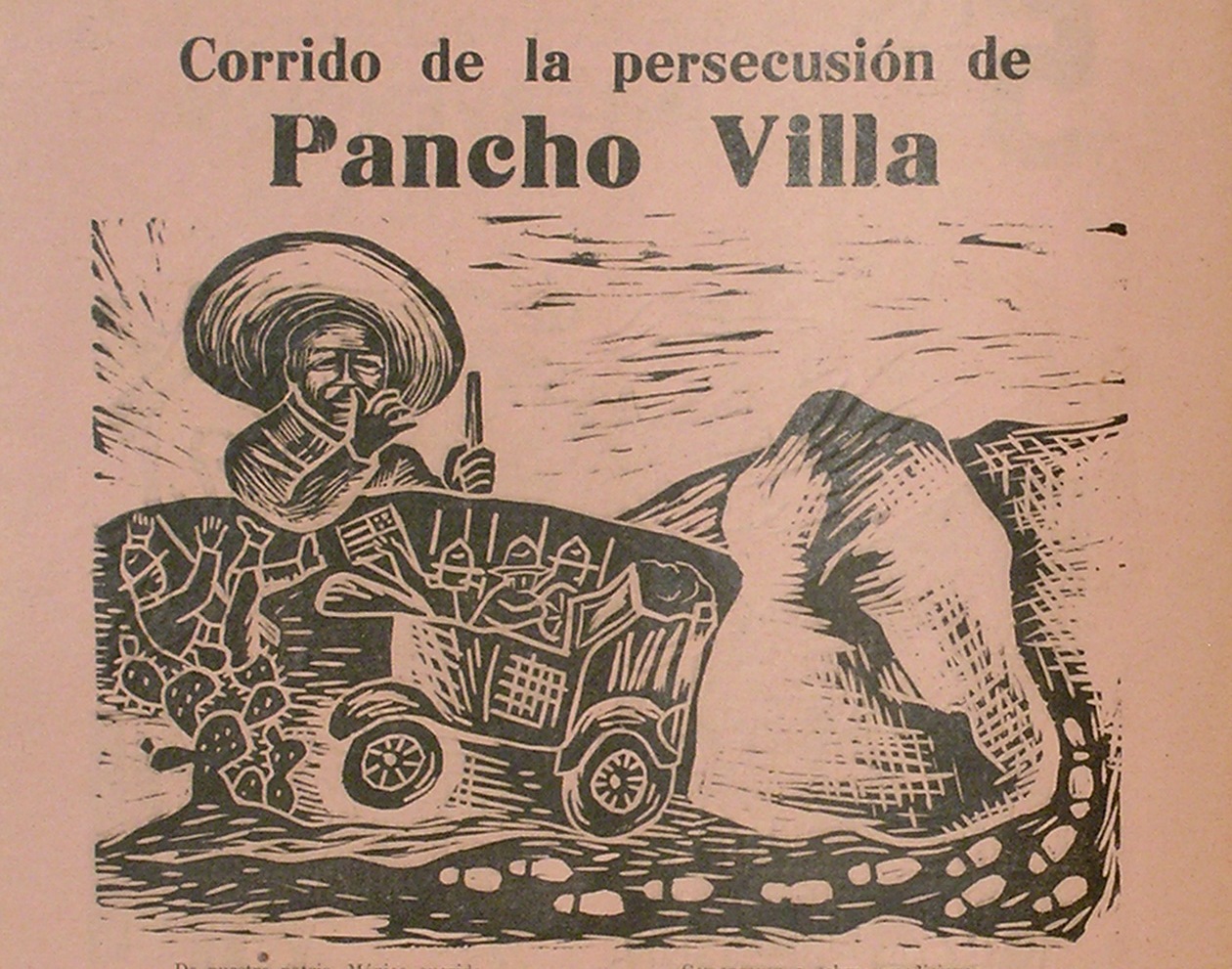 PLEASE NOTE THAT THE FOUR WEEK COURSE HAS BEN CANCELLED. INSTEAD, A FREE, ONE SESSION CLASS WILL BE PRESENTED ON THURSDAY, JULY 28 AT 6PM. NO REGISTRATION IS NECESSARY.
"Corridos: Mexican Tragic Ballads" / "El corrido: balada trágica mexicana"
Learn something new this summer! Sign up for this 4-week course to explore the history and role of this important cultural form at UNAM Chicago.
Ethnomusicologist Juan Díes, co-founder of Sones de Mexico Ensemble, will teach corridos beginning July 26.
(Scroll down for course description in Spanish.)
In this class students will be able to identify, recognize and systematize one of the main Mexican genres related to Mexican Revolution and understand the importance of this form and the role that it plays in general in the Mexican Society. Students will be learning the different components of this form and the traditional division and the practice and the association that exists between the music and literary expression. Students will be exposed to different examples of this genre and will analyze one of the most representatives "corridos" that identify the different aspects in the contemporary Mexican life, like the compositions written in this field: the "narcocorridos".
Juan Díes is an award-winning music professional with a Masters degree in folklore and ethnomusicology from Indiana University-Bloomington. As an educator, Díes has taught corrido songwriting to school children and adults in Spanish and English for over 20 years. He is currently Executive Director of Sones de Mexico Ensemble.
This course will be taught in Spanish with some readings in English.
Tuesdays and Thursdays, 6pm-8pm
July 26 to August 18, 2016
Tuition for 16 hours of instruction: $120.00
en español:
CHAM Historia y apreciación de la música mexicana. "El corrido: balada trágica mexicana" (16 hrs)
A través de este curso el estudiante sintetizará una perspectiva multidisciplinaria del corrido como música, literatura, narrativa, historia, cultura y folclor dentro del marco contemporáneo de la diáspora mexicana del Siglo XXI y dentro del contexto de sus antecedentes históricos y otros géneros homólogos de balada narrativa. Este curso puede tener aplicaciones prácticas en la capacitación de maestros en cualquier nivel escolar o universitario y para cualquier persona interesada en profundizar su conocimiento y apreciación del corrido mexicano.
Clases en español con algunas lecturas en inglés
Profesor: Juan Díes
Calendario: martes y jueves, 6:00 – 8:00 pm.
26 de julio al 18 de agosto
Juan Díes es un profesional de la música mexicana con una maestría en folklore y etnomusicología de la Universidad de Indiana. Cofundador, músico y productor de Sones de México Ensemble con dos nominaciones a los premios GRAMMY. En su trabajo profesional, Díes ha desarrollado métodos para enseñar el corrido a nivel escolar tanto en español como en inglés.
Costo: $120.00
Information on enrollment is at Cursos Culturales UNAM Chicago: http://unamchicago.wix.com/culturalcourses#!cursos/c1cj3