Fiesta Mexicana Family Concert
May 1, 2017 @ 10:00 am

-

2:00 pm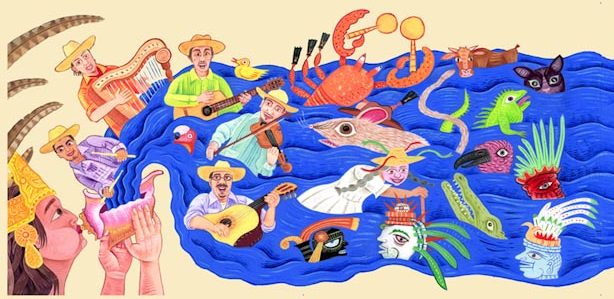 Fiesta Mexicana Family Concert is a fun and engaging program based on the Parent's Choice Award-winning Sones de México Ensemble album "Fiesta Mexicana: Mexican Songs & Stories for Niños & Niñas and Their Mamas & Papas".
It's an interactive show with music, dance and stories for the whole family.
We'll be performing for local school groups and home school children and parents.
For tickets contact Karoline Myers, Education Manager
(515) 246-2356 KarolineM@DesMoinesPerformingArts.org
We'll present two shows on May 1 and return May 2 for two more.
Showtimes are 10:00AM & 12:30PM
FREE ADMISSION!