Juan Díes and Erendira Izguerra
November 29, 2017 @ 7:00 pm

-

8:00 pm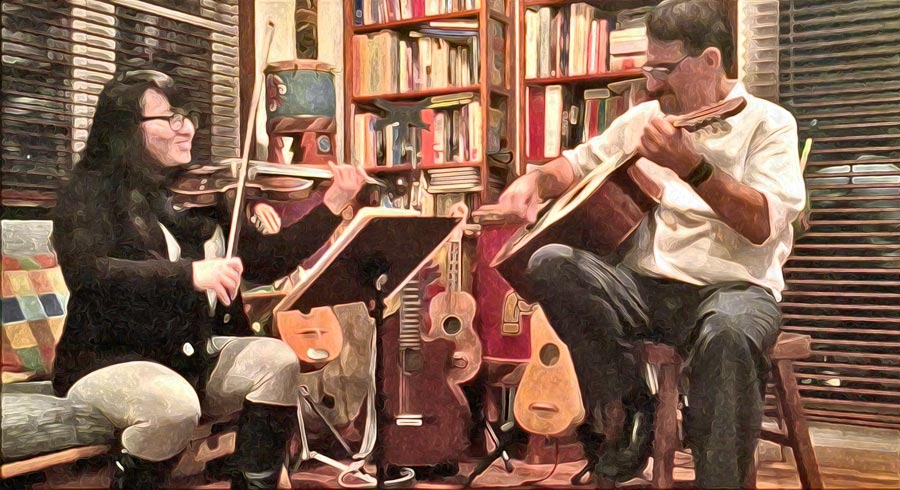 Sones de México Ensemble members Juan Dies & Erendira Izguerra present a duet recital to show their work completed under their 2017 IACA Master/Apprentice Grant featuring Mexican folk music for violin, clarinet, guitars, and bass.
Musician and Executive Director of Sones de Mexico Ensemble, Juan Dies (guitar/bass/voice), and musician Erendira Izguerra (violin/clarinet/voice), will perform selections from various regions in Mexico and showcase their wok together under the 2017 Illinois Arts Council Agency Master/Apprentice Program.
Erendira met one-on-one with Juan Dies and covered various aspects of the geography, history, and music in Mexico, which will be shared this evening as well. A native from the Back of the Yards Neighborhood herself, Erendira chose this event as an opportunity build a community through the arts in this neighborhood.
The program will include original music and selections from the Calentano region (hot lands in Michoacán), the Huasteca region (northern Veracruz, southern part of San Luis Potosi and southern part of Tamaulipas), also selections from states Jalisco, Yucatán, Oaxaca and more. In addition to performing beautiful tunes, this concert will also include informative educational content.
Free admission!
This program is partially supported by a grant from the Illinois Arts Council Agency.