Los San Patricios: The Irish Soldiers of Mexico (Midland, MI)
November 13, 2022 @ 6:30 pm

-

8:30 pm

$15.50 – $25.50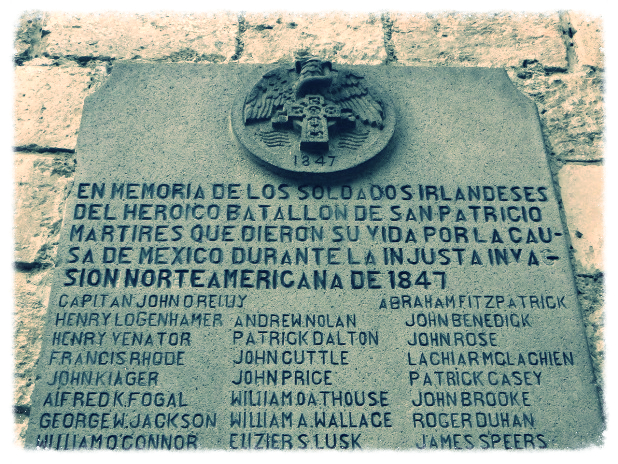 Los San Patricios: The Irish Soldiers of Mexico is a joint concert of Sones de Mexico Ensemble with Sean Cleland and the Irish Music School of Chicago.
In 1846-48, during the Mexican-American War, a group of gallant soldiers formed mostly by recent Irish immigrants to the United States, who called themselves the St. Patrick's Battalion (Batallón de San Patricio), fought alongside Mexico against the U.S. invasion. The San Patricios fought under a green silk flag emblazoned with the Mexican coat of arms, an image of St. Patrick, and the words "Erin Go Bragh."
Two highly respected Chicago organizations, each representing a community with deep immigrant roots, will share one stage when Mexican folk music group Sones de México Ensemble, directed by Victor Pichardo and ethnomusicologist Juan Dies, joins forces with Irish fiddler and director of the Irish Music School of Chicago, Seán Cleland and the Kilgubbin Ensemble. The concert will use the music of fiddles, harps, accordions, foot tapping and voices of Irish jigs and Mexican son. A script by Molly Sturdevant and poetry by Vincent Velázquez will tell the little-known story of Los San Patricios, the St. Patrick's Battalion.
Presented by the Midland Center for the Arts Windows on the World Series