The Black Music of Mexico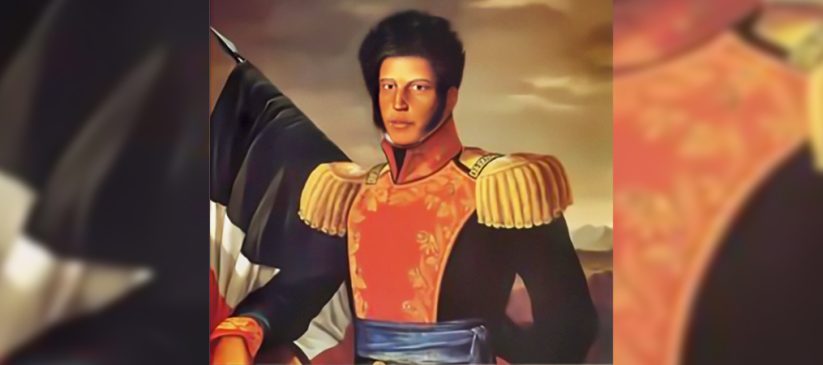 Exploring the African Root of Mexican Music:
La Bamba to Mariachi and Beyond: Sones de México Ensemble's The Black Music of Mexico series Celebrates Rich Cultural Heritage and Fosters Community Unity in Chicago
Chicago, IL — Sones de México Ensemble, a two-time Grammy Award-nominated Mexican folk music non-profit organization founded in 1994 and promoter of deep dives into Mexican culture, introduces "The Black Music of Mexico" series. This captivating series of live performances and conversations will explore Blackness in Mexican culture (see events calendar below). Sones de México Ensemble will spotlight the profound Afromexican cultural contributions that reverberate throughout Mexico's past and present with the aim of promoting unity between Chicago's Black and Mexican communities.

Unveiling Afromexican Heritage: The series transcends the stage to honor the Afro-Mexican population, a facet often relegated to the sidelines in conversations about Mexico's ethnic diversity. This legacy harks back to the early 1500s during the Spanish colonization of the New World. Engaged in diverse economic activities such as agriculture, mining and fishing, as well as anti-colonial military service, Afromexicans made substantial contributions to the Mexico's economic growth and Independence. Afromexicans have woven an intricate cultural tapestry, enriching Mexican society through their contributions in music, dance, language and cuisine. Savory ingredients like plantains, yams, and the aromatic spices that characterize African cooking—such as cloves and cinnamon—meld seamlessly with traditional Mexican fare, creating an exquisite fusion of flavors.

African Influence is evident in the music but not often acknowledged: Sones de Mexico Ensemble will highlight African influence while performing different regional styles of Mexican folk music.
Son jarocho, a revered traditional music style from Veracruz of which the folk song "La Bamba" is a well-known example, stands as a living testament to this dynamic exchange. Its Afro-Mexican origins resonate through captivating African rhythms and instruments, embodying the fusion that defines Mexican culture.

Mariachi music, hailing from the states of Jalisco, Colima, Nayarit and Michoacan in the Mexican West Coast, feature characteristic syncopations, polyrhythms and call-and-response traits that are absent in European and Native American traditions and can be traced to African roots.

Chilenas and Son de Artesa thrive in communities clustered along the West coasts of the Costa Chica region nestled within Guerrero and Oaxaca, where the heart of Afro-Mexican culture is evident in all aspects of life.
The influence continues as Afrocaribbean danzón, bambuco, rumba, guaracha, cumbia, and bolero have all taken root in the popular culture of Mexico within the last 100 years.

Embracing Unity Through Music: The series invites Chicago's diverse communities to a transformative journey that honors Afro-Mexican traditions. It reaches beyond entertainment, unifying Black and Latino cultures through music and dialogue.
The series is moderated by Dr. Eric Hines, an accomplished performer and educator of classical, jazz, Caribbean, Brazilian, Mexican, and popular percussion who has been the drummer with Sones de México Ensemble since 2015. Dr. Hines said: "Our aim is to promote an informed awareness of the African root of Mexico and the profoundly significant role that Afromexicans have played in the formation of the contemporary Mexican identity. For musicians and artists, Africa's ancestral heart beats strongly in the soundscape of Mexico, but sadly, Afromexican presence is often underrepresented in conversations on Mexican history and culture. We invite our community to join us as we gaze through the lens of Mexican regional music to admire and celebrate Blackness in all aspects of Mexican society. Music is a truthful expression of the human experience, and we hope this series will inspire unity and love throughout our diverse Chicago neighborhoods".

Juan Díes, co-founder, of Sones de México Ensemble added the following: "We were inspired to create this series by the unique partnership between Latinos Progresando and the Greater Auburn Gresham Development Corporation (GAGDC), two community development organizations rooted in Mexican and Black neighborhoods, respectively. They teamed up to create the Excellerator Fund to advance the work of small Black and Mexican grass-roots non-profit organizations in Chicago. They gave us a generous general operating grant that we could have spent in a variety of ways. We decided to follow their lead and use the funds to curate a music series that further advances their effort. We want to promote a greater understanding, empathy and mutual love between two communities who don't always see themselves as partners through a guided appreciation of our common music, history and cultural roots."

A Unifying Invitation:
Embark on a journey into the heart of Mexico's Black musical traditions, and join us in fostering unity among Chicago's communities. "The Black Music of Mexico" series promises an enriching and enlightening experience for all participants.

Event Calendar
The series launches with the following appearances: For comprehensive event information, including updated schedules and locations, please visit sones.fun/afromex.
Thursday, July 13, 2023, 3:30pm
The Black Music of Mexico
with Sones de Mexico Ensemble
Excellerator Fund Project Kick-off
Wild Blossom Meadery & Winery
9030 S Hermitage Ave, Chicago, IL 60620

Saturday, July 22, 2023, 11am
The Black Music of Mexico
with Sones de Mexico Ensemble
Lawndale Peace Party
Douglas Park
2929 W. 19th St, Chicago, IL 60623

Wednesday, August 16, 2023, 11:45am
The Black Music of Mexico
with Sones de Mexico Ensemble
Ritmo del Mar Preview:
"La Media Calandria"
WGN TV Ch9 Midday News
https://wgntv.com/midday-news/midday-fix-live-music-from-sones-de-mexico-ensemble/

Saturday, August 19, 2023, 7pm
The Black Music of Mexico
with Sones de Mexico Ensemble
Ritmo del Mar
Shedd Aquarium
1200 S Dusable Lake Shore Dr
Chicago, IL 60605

Saturday, September 9, 2023, 12:15pm 
The Black Music of Mexico
with Sones de Mexico Ensemble
79th Street Renaissance Festival
79th Street and S. Racine Ave
Chicago, IL 60620
Suggested donation $5

Sunday, September 10, 2023, 3pm
The Black Music of Mexico
with Sones de Mexico Ensemble
South Merrill Community Garden
(South Shore)
7030 S Merrill Ave, Chicago, IL 60649
Free Admission – Afro-Mexican food appetizers
RSVP: https://www.eventbrite.com/e/black-music-of-mexico-by-the-sones-de-mexico-ensemble-tickets-709373734937

Wednesday, September 13, 2023, 1:30pm-3:30pm
Hispanic Heritage Month concert:
The Black Music of Mexico
with Sones de Mexico Ensemble
at Joliet Junior College, 1215 Houbolt Rd, Joliet, IL 60431
Free Admission

Thursday, September 14, 2023, 6pm
2023 MEXtalks: ¡Yo Soy!
The Harris Theater
205 E Randolph St, Chicago, IL  60601
* A speaking event featuring Sones de Mexico Ensemble's co-founder Juan Díes as a featured speaker and a performance by the ensemble. Tickets for sale at: https://www.harristheaterchicago.org/performance/mex-talks-yo-soy

Wednesday, October 11, 6:30pm-7:30pm
Online Event (via Zoom)
Roundtable Discussion
The Black Music of Mexico
moderated by Dr. Eric Hines, DMA with guest panelists
Link: https://mex.how/afromex

Tuesday, October 24, 2023, 6pm reception, 7:30 concert

CSO Latino Alliance Pre-Concert Reception including an introduction to Silvestre Revueltas' work "Sensemaya" with Jesús del Toro, Director La Raza Newspaper, and a presentation of The Black Music of Mexico with Sones de Mexico Ensemble.
Chicago Symphony Center's Grainger Ballroom
220 S Michigan Ave
Chicago, IL 60604
$40 discount concert tickets available with the code LAEVENTS. Reception is free, but you must have a ticket to the concert. Order online at cso.org or by phone at 312-294-3000. Your pricing will be adjusted after you have added your seats to the online order. Full season Latino Alliance packages also available.

Acknowledging Support:
Funding for this series is provided in part by the Exellerator Fund at Latinos Progresando and the Greater Auburn Gresham Development Corporation (GAGDC); the Gaylord and Dorothy Donnelley Foundation; the Chicago Cultural Treasures at the Illinois Facilities Fund; the Chicago Department of Cultural Affairs; and the Illinois Arts Council Agency. Their commitment to endorsing initiatives that celebrate cultural diversity resonates harmoniously with the essence of Sones de México Ensemble.

Sones de México Ensemble
stands as Chicago's premier folk music organization specializing in Mexican 'son'—an encompassing genre that includes mariachi music and regional styles like huapango, gustos, chilenas, and son jarocho. Born in 1994, the ensemble, soon after incorporating as a non-profit, embarked on a mission to preserve the various regional forms of Mexican 'son.' Their performances and recordings have showcased innovative arrangements of traditional tunes, bridging cultural divides through cross-genre experimentation.
With six CDs under their belt, including the GRAMMY® nominated "Esta Tierra Es Tuya (This Land is Your Land)," Sones de México Ensemble's dedication extends beyond the stage to education. Through their commitment to teaching, they amplify appreciation for Mexican folk and traditional music and culture.

Eric Hines, DMA
Dr. Eric Hines is a distinguished percussionist and educator based in Chicago. He has been the drummer in Sones de Mexico Ensemble since 2015. With a versatile mastery of classical, jazz, Caribbean, Brazilian, Mexican, and popular percussion, Eric is not only a renowned performer but also a bandleader, leading the captivating Caribbean jazz ensemble, Eric Hines & Pan Dulce, a staple in the vibrant Chicago music scene.
Eric's expertise shines in Cuban folkloric music, honed through rigorous study in Havana and Matanzas with revered rumba musicians. In 2015, he published his dissertation, "Recipe for a Guaguancó Sabroso: Understanding Quinto Improvisation in Cuban Rumba." Beyond performing, Eric is a sought-after clinician in concert, marching, and world percussion, sharing his knowledge at prestigious events and institutions globally.
In Chicago, Eric is a dedicated faculty member of Ravinia's Jazz Mentors program and The People's Music School, where he directs Wind Ensemble, teaches Applied Percussion, and imparts Music Theory. Eric holds a DMA and MM from the University of Arizona and a BME from the University of Illinois Champaign/Urbana.

Juan Díes is a bass player and singer, co-founder and Executive Director of Sones de México Ensemble. He holds an MA in folklore/ethnomusicology from Indiana University and has devoted his professional life to presenting, researching, advocating, teaching, producing, and performing traditional music and culture. He currently serves on the City of Chicago's Cultural Arts Council. Juan Díes is an Earlham College Distinguished Alumnus, a United States Artists 2019 Fellow, and an Illinois Arts Council 2020 Fellow. His area of expertise is traditional, ethnic and folk arts.

Hosting Info: Presenters interested in hosting an event on this series should contact Juan Díes at juan@sonesdemexico.com or (773) 354-7663