PRIVATE LESSONS—Clases Privadas by Sones de Mexico Ensemble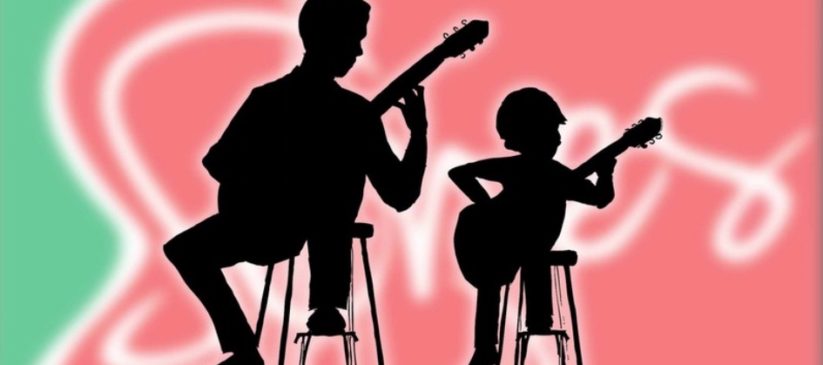 PRIVATE LESSON (ver abajo para español)
Private lessons are customized for the student's needs on guitar, violin, harp, jarana, vihuela, and other instruments, in English or in Spanish for children or adults of any age.
Private lessons are a good complement to group classes. Take a couple of private lessons to catch up with the group if you feel you are falling behind. Get some private lessons if you are progressing faster than the rest of the group and you need a few more advanced tips. Perhaps you are interested in working on a particular technique or a song one-on-one. Our specialty is Mexican music. Whether you take one private lesson or a few, here's an option to get exactly what you want. Available at 30 mins ($25) or 60 min ($50) lessons.
Call us at (773) 728-1164 or write us at info@sonesdemexico.com to set up an appointment and a location. After agreeing on a schedule, make your payment here prior to your lesson to confirm your class.
---
CLASES PRIVADAS
Las clases privadas están diseñadas para las necesidades específicas de cada estudiante en guitarra, violín, arpa, jarana, vihuela y otros instrumentos, en inglés o en español, para niños o adultos de cualquier edad.
Las clases privadas son un buen complemento para las clases en grupo. Puedes tomar un par de clases privadas si sientes que te has retrasado un poco en las clases de grupo y te quieres poner al día. Si sientes que vas avanzando mas rápido que el resto del grupo y quisieras adelantar con un par de retos mas, lo puedes hacer en un par de clases privadas. Quizas tienes interés en trabajar en una técnica o una canción específica de manera personalizada. Nuestra especialidad es la música mexicana. No importa si tomas solo una o varias clases privadas, esta es una opción de estudiar exactamente lo que te interesa. Las clases privadas están disponibles en sesiones de 30 mins ($25) o 60 mins ($50).
Lámanos al (773) 728-1164 o escríbenos a info@sonesdemexico.com para hacer una cita y coordinar el sitio. Después de ponerse de acuerdo sobre el horario y el lugar, haz tu pago aquí para confirmar tu clase.