Fiesta Mexicana Family Concert
May 15, 2019 @ 6:00 pm

-

7:00 pm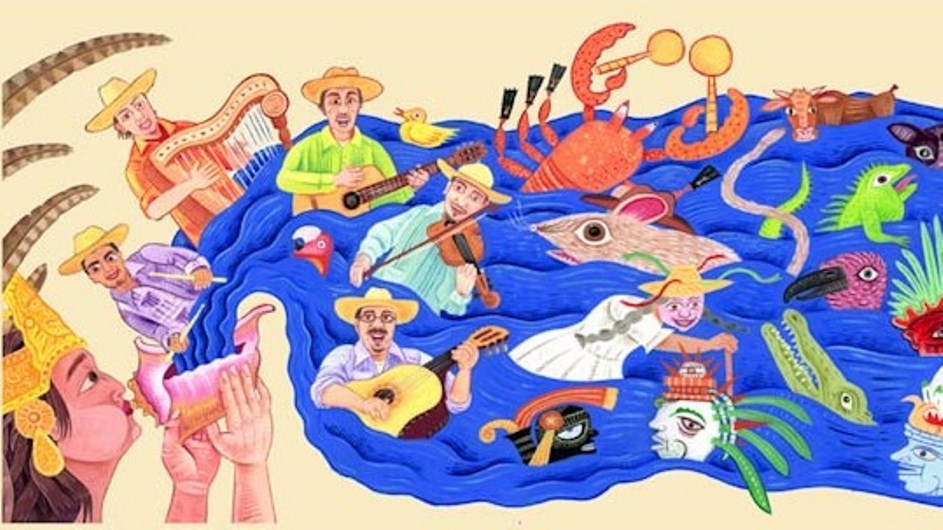 Fiesta Mexicana is an interactive concert for kids and their parents based on our Parents Choice Award-winning album of the same name. The program includes songs, storytelling and interactive games between the songs that are delivered in English and Spanish.
The group embarks on a journey through Mexican music and the magic world that surrounds it. Children begin by learning about the four sacred elements of nature for the Aztecs: Earth, Wind, Fire, and Water. Then they learn songs about different animals that inhabit the Mexican ecosystem, including the acamaya (a crawfish), the crocodile, the legendary mermaid, a mouse, a buzzard, a duck, and even a cat! Kids will clap Mexican rhythms and learn the difference between a slow and a fast tempo with the help of Doña Sabina, a 100-year-old special guest. First and foremost, everyone in the audience will learn how fun it is to play and dance Mexican music.
Free and open to the public.